At Varcity Living we're known for providing premium student accommodation throughout the city of Bangor. In the last few years we've expanded our services to also offer residential accommodation and, most recently, we've established ourselves as a major contender in the Bangor property sales league tables.
But did you know that that's not the extent of what we can do? In fact, for a number of years now we've been offering a service that goes beyond property maintenance, into full renovation overhauls.
Years of experience in property renovations
When you manage hundreds of houses you have to know what you're dealing with and this is especially the case when it comes to property improvements. With over 15 years of experience developing everything from mid-terrace properties to converting derelict chapels, we've definitely learned a thing or two.  
Our Bangor based customers will probably have seen our reactive maintenance team driving round the city, popping from job to job in their bright pink vans. If a Varcity Living tenant has an issue with anything in their property it's this team who will attend to fix the issue, from minor repairs to rescuing those who have locked themselves out!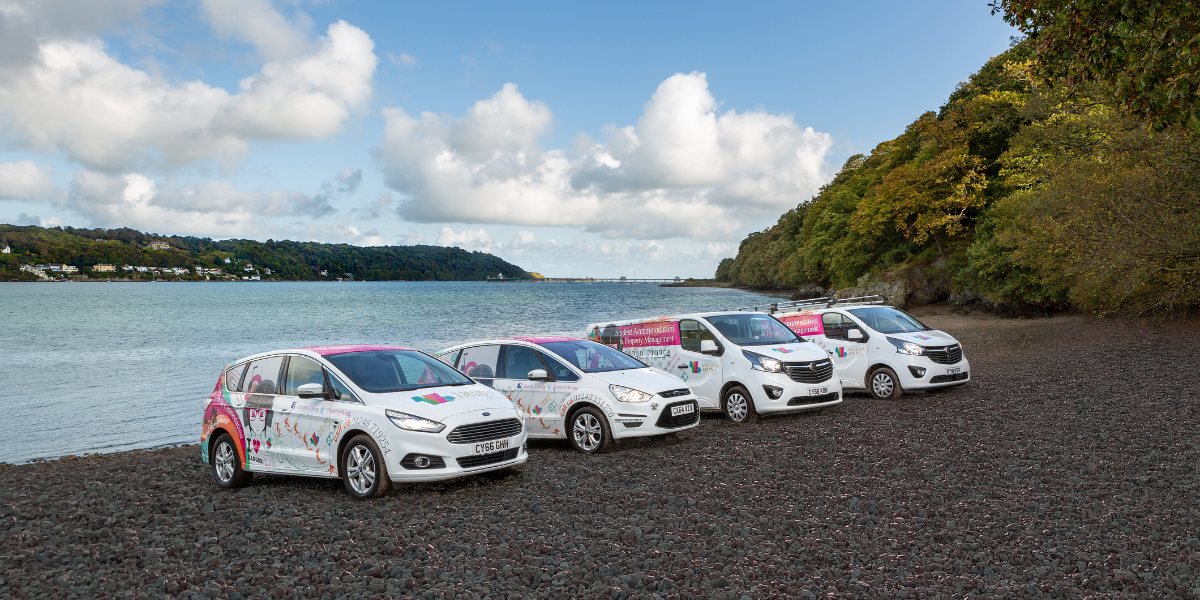 However, what they will not have seen is our Project Manager, Jason, a qualified architect with over 20 years of experience in commercial construction projects, or Dafydd, our chief builder who has been driving our building sites forward since 2010 with the help of the rest of the construction team. These guys and girls really do know their stuff, and year after year take on ever more challenging projects in ever shortening time frames. You'll be amazed at what this team can do in a short space of time! 
Past projects we've managed
One of the latest projects our team have completed is the renovation of Henllys; upgrading a Victorian four-bedroom home into a six en-suite bedroom student property. The property had fallen into a state of considerable disrepair and needed urgent attention. Our lettings team were consulted before our Project Manager produced a scheme and quote for the new owner. A large open plan kitchen-dining area was created, in addition to a TV snug, a loft conversion and new parking spaces to the rear. You can find out more about what we did specifically during our work with Henllys in our case study, including a thorough breakdown of the numbers.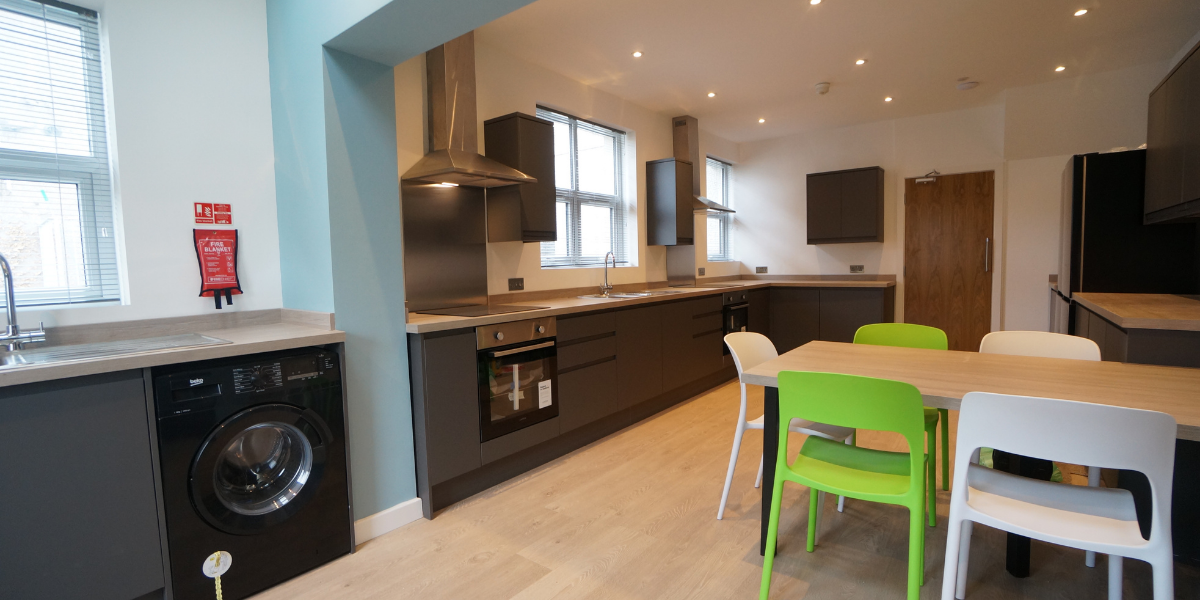 This is only one of our most recent projects. In fact, every summer our maintenance team undertake significant projects, whether it's a large-scale renovation similar to our work at Henllys, or a single room refurb. Other project overviews we've done include our work at 19 Albert Street, as well as our 1 Snowdon Villas refurb, which saw us add an extra bedroom after a full strip out of the property to make the most of the available space.
A planet first approach
Of course, when undertaking any property renovation it's important that no corners are cut. From experience our team is well aware of the fact that it pays to invest in your property, so that it remains in good shape for years to come! Another consideration is what impact your renovations have on your local environment, and whether or not the property will be environmentally-friendly.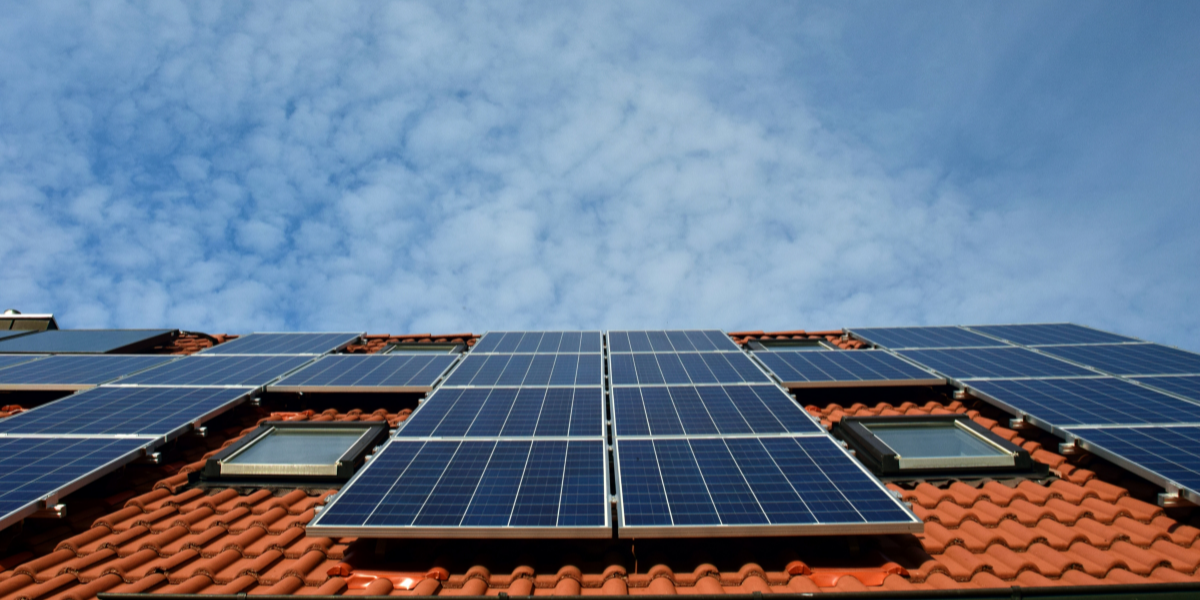 Our work at Henllys is our most environmentally-friendly project to date, and the environmental credentials of the property are something we will be striving to achieve with all our future large-scale property renovations. We incorporated smart heating systems, solar panels, super insulation and a 4kw solar PV system was installed on the roof to reduce electricity bills. We ensured that all exterior walls were insulated, insuring against mould and condensation as well as heat loss.
Another addition to the property came in the form of a highly efficient electric water heating system, which was installed to make the most of the sun's rays. Finally, a gas combi boiler was installed to top-up the system to prevent it from ever running low, all of which can be controlled remotely via the landlord's smart phone, affording them insight into the performance of the building.
How long will it take?
We know that time is of the essence to every landlord and that the longer a property is under renovation the longer the landlord isn't receiving any income from tenants. Our work at Henllys was a project of epic proportions, taking us 9 months from demolition to keys being cut. Many of our previous projects have taken place in a much smaller window of time, as we will take advantage of student tenants being away from their accommodation during the summer months to undertake a renovation. 
For this project the landlord left everything to our team, who designed, built, managed and sourced all materials. We made sure that the landlord didn't have to get involved any further than signing off the plans and we can do the same for you, too. Our team know the Bangor letting market inside and out, meaning they know exactly what refurbishments would be of the most benefit to your property, ensuring it lets year after year. 
Get in touch with a member of our team to find out more about our renovations service by emailing info@varcityltd.com or give us a ring on 01248 719254.