Christmas is the season of giving to those you love the most, both family and friends. However, because of the social aspect of the season, it's also the time of year when we can't help but think of those we love and appreciate, as well as the loved ones who have left us.
It's always nice to find new ways to show our regard for these people, and at Varcity Living we're very proud to be sponsoring 'Light Up Christmas' this year, a magical event combining both digital tributes – which you can find here – and a real-life display of 2,000 lights. The display has been organised by the North Wales NHS Charity, Awyr Las and will feature along the length of Bangor's beautiful Garth Pier.
Awyr Las charity
Awyr Las is an umbrella charity for more than 400 charitable funds, with each of these funds supporting all wards, departments and projects across the areas in North Wales served by Betsi Cadwaladr University Health Board. The priorities of the charity are selected by the frontline nursing and medical staff, who know exactly where extra funds are most needed. Just a few things the charity has achieved include funding state-of-the-art equipment, extra research and staff training and extra patient comforts and therapies. All of these things exist outside of the scope of the NHS, meaning those under the care of the Betsi Cadwaladr University Health Board are able to benefit from services and care that they may otherwise not have been able to receive.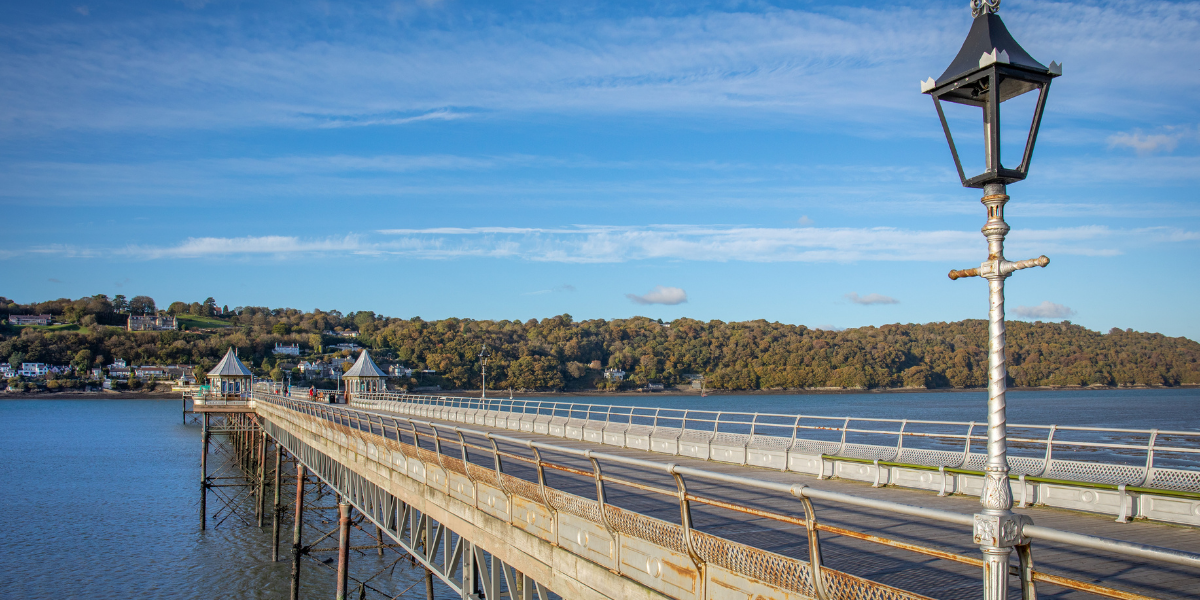 Their initiative, Light Up Christmas, 'aims to help people across North Wales and beyond to fondly remember absent loved ones, and celebrate those around who fill the world with light. The money raised through this special event will ensure local people, receiving care in hospital, at home or in their community will benefit from additional equipment, new facilities, extra research and complimentary programmes, all of which go over and above what the NHS can provide.' You can find out more about the charity and what they do by following this link.
Take part in Light Up Christmas
If you would like to take part and support the charity you can dedicate your own light today, which will then form part of the installation on the pier throughout December. Not only this, but your tribute will also appear in a digital 'Wall of Lights' and could be included in a Tribute Tour; a travelling projector show going across North Wales in December.
Previous sponsors, Beth Evans and Gareth Edwards, said of the event, ' It was such a lovely evening, and an occasion that will always remain with us, The dedication of the lights is a lovely idea and meant a lot to us during a very difficult period.'
You can enjoy the lights on Friday the 10th of December at Garth Pier from 6pm until 9pm, when the installation will be switched on. The event will be celebrated with food, music, entertainment and a projection display featuring photographs of those celebrated through the campaign. We hope to see you there!