From mountains to beaches, castles to caves, bike tracks to hiking routes, surfing to zip lining . . . we could go on but it's pretty clear that North Wales has got it all! And if you're looking for something completely different then there are plenty of unique experiences to be had in this beautiful corner of the world. Simply read on and discover something unique experiences in North Wales that are waiting for you!
1. Find your balance at nighttime
There are only eleven dark sky reserves in the world and there happens to be two in North Wales alone! This makes it the ideal spot to do some nighttime paddle-boarding, where you can find your balance on the water while scanning the skies for the constellations.
Where? Llyn Padarn, Llanberis. How much? £58 pp.
2. Achieve speed amongst the trees
Satisfy your inner speed-demon with the Fforest Coaster, a toboggan style roller coaster that propels you through the trees in the Conwy Valley, reaching speeds of 25mph.
Where? Just outside of Betws-y-Coed How much? £22 for a driver, £33 for a driver with child of 9 and below.
3. Dolphin and seal spotting
There are plenty of creatures that call North Wales home, from birds of prey to dolphins and seals. See if you can spot some off the coasts of Bardsey Island, a small island located just off the Llŷn Peninsula, with Bardsey Island Boat Trips. You'll get to journey there and back on a catamaran, as well as spending 4 hours on the island itself.
Where? Bardsey Island, Gwynedd. How much? £45 for adults, £25 for children.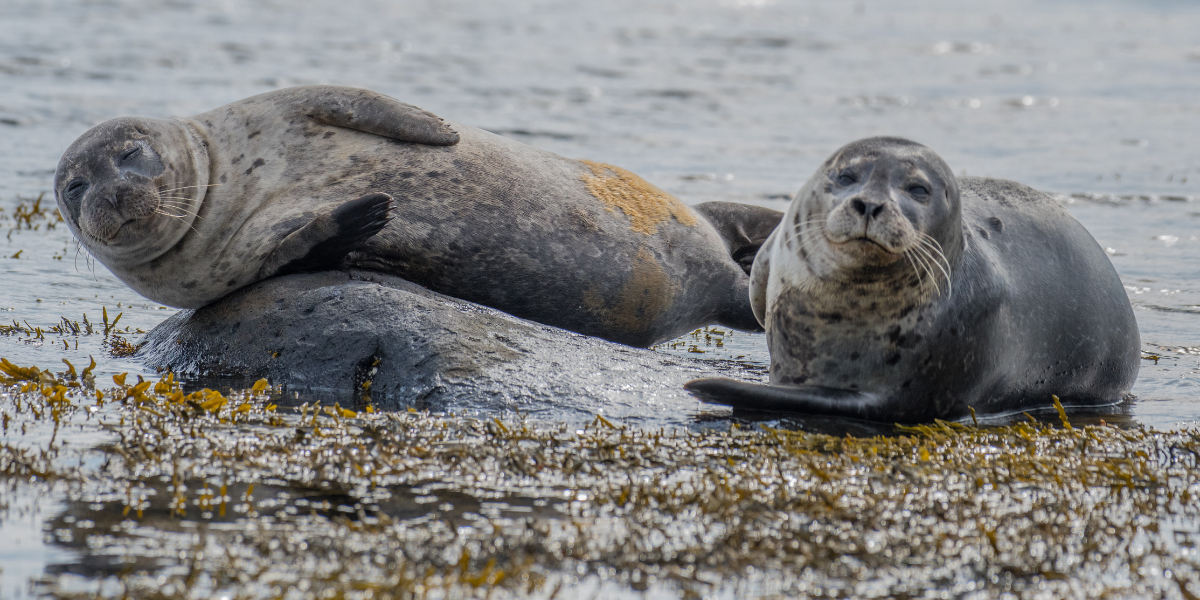 4. Ride the Great Orme tramway
Used for over a century, the Great Orme tramway opened in 1902 and is Britain's only cable-hauled tramway travelling on public roads. Considered a Llandudno institution, the tramway takes around 20 minutes from Llandudno's Victoria Station to arrive just below the summit of the Great Orme. There are great views to be had as well as an experience unlike any other.
Where? Victoria Station, Church Walks, Llandudno, North Wales, LL30 2NB. How much? Adults £8.50/£9.50, children £6/£7. Information about running times can be found on the Great Orme Tramway website.
5.Witness the beauty of Portmeirion
Portmeirion is an Italianate-style village built and designed by Sir William Clough Ellis between 1925 and 1975. It has been the scene of many TV shows and for good reason too; the village is beautiful and intricately designed, with eye-catching colours and designs throughout.
Where? Portmeirion, Gwynedd. How much? Entry is £17 for adults and £10 for children. Concessional prices are available with more information to be found here.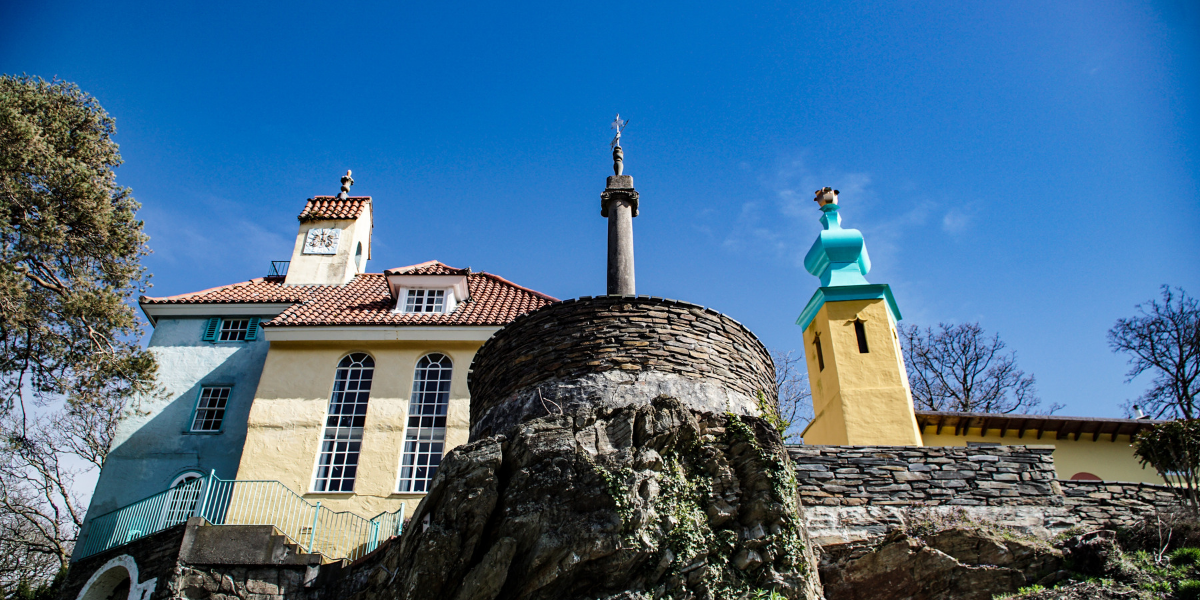 6.Bounce Below
An underground adventure like no other, Bounce Below is a trampolining experience that takes place in the abandoned slate mines near to Blaenau Ffestiniog. A series of trampolining nets will lead you to jump and slide through the caverns, all lit with coloured lights to help enhance the exciting atmosphere.
Where? The location of the Zip World adventures can be found here. How much? From £25.
7.Mind your head in the smallest house in Britain
Painted in a bright letterbox red, there's no way you could miss the smallest house in Britain. The last time the house was permanently occupied was before 1900, so the house is a great insight into how people would have lived back then.
Where? The Smallest House, 11 Lower Gate Street, Conwy (right on the harbour). How much? Entry costs just £1.50 for adults and £1 for children, meaning there's no excuse not to go!
8.Surf some inland waves
Fancy a taste of surfing so you can see if it's the sport for you? Or are you already a veteran wave-catcher and just want some guaranteed shredding? Thankfully you can achieve all of this at Surf Snowdonia, a world-first surf lagoon located against the backdrop of Welsh mountains. There's a range of different ability classes for you to choose from, so you don't have to worry that you're going to make a big splash!
Where? Adventure Parc Snowdonia, Conway Road, Dolgarrog, Conwy, LL32 8QE. How much? Surf lessons begin from £53, with waves starting at £40 per head for adults.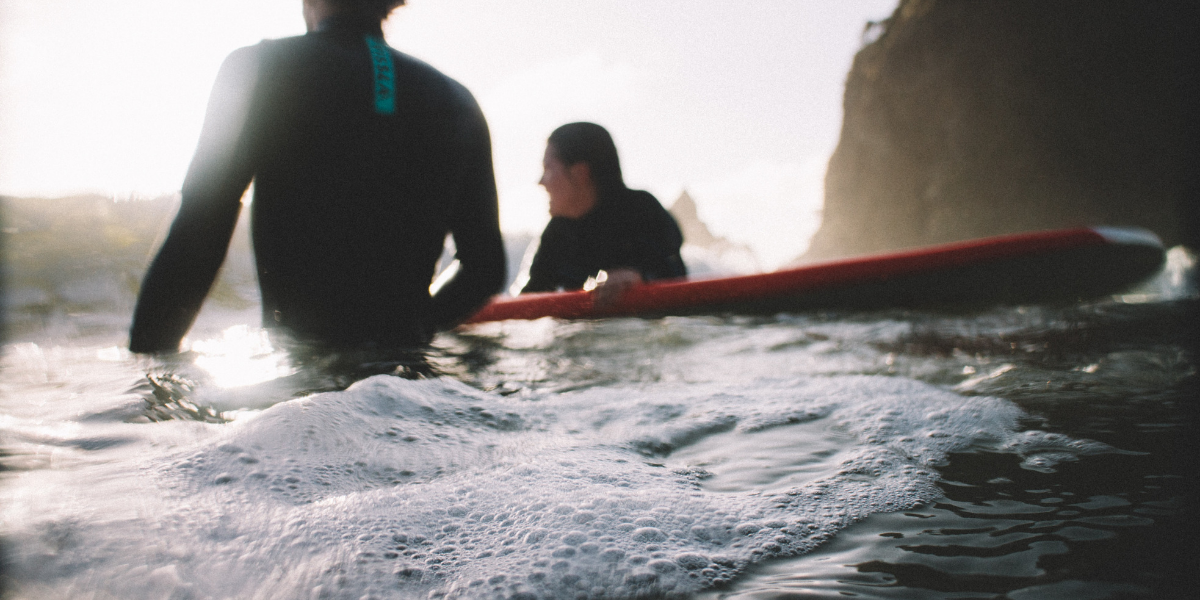 9.'Cross the stream in the sky'
Pontcysyllte aqueduct is a world heritage site which carries the Llangollen canal through the Vale of Llangollen. It is the longest aqueduct in Great Britain and the highest canal aqueduct in the world. It is navigable by longboat or you can choose to walk it instead. Whatever you opt for make sure you take a camera with you to capture the view!
Where? Station Rd, Trevor Basin, Wrexham LL20 7TG. How much? It's free to walk the length of the aqueduct and should take around 45 minutes, or you could pay for a boat instead.
10.Llanfair­pwllgwyngyll­gogery­chwyrn­drobwll­llan­tysilio­gogo­goch . . .
The village with the longest place name in Europe, it's well worth a visit to the train station just to get your picture taken under the sign.
Where? Llanfairpwllgwyngyllgogerychwyrndrobwllllantysiliogogogoch, Anglesey, Gwynedd. How much? Completely free, unless you choose to stop for coffee.
11.Gelert's grave
The grave of Gelert, the trusty hound of the Welsh Prince Llewelyn the Great, can be found in the fields next to the village of Beddgelert. Legend tells that Llewelyn returned from a hunting trip to find the cot of his young child empty and Gelert covered in blood. Thinking his dog had done the worst the Prince stabbed him, only to hear the cry of his infant child, safe from harm, with the corpse of a wolf nearby. Gelert's bravery is honoured by his final resting place, which is well worth a visit.
Where? Beddgelert. How much? It's free to visit Gelert's grave.
12.Heal your ailments
St Winefride's well is a site of religious significance and many pilgrims travel to the area to seek healing for what ails them. You can still bathe in the water now, and you may want to plan your visit around bathing hours if you would like to take part in this ancient rite.
Where? St Winefride's Church, Holywell. How much? The most expensive admission charge (per person) is just £1, with more pricing information to be found here.
13.Choo-se a steam train!
The Ffestiniog and Welsh Highland Railway is the oldest narrow gauge railway in the world. It is almost 200 years old and travels 13 and a half miles through Snowdonia, from Porthmadog harbour until it terminates at Blaenau Ffestiniog. Enjoy breathtaking views while you drink award-winning local beers and dine from the on-board buffet.
Where? You can buy returns for different stations in North Wales, which are listed here. How much? Prices vary depending on the route you choose.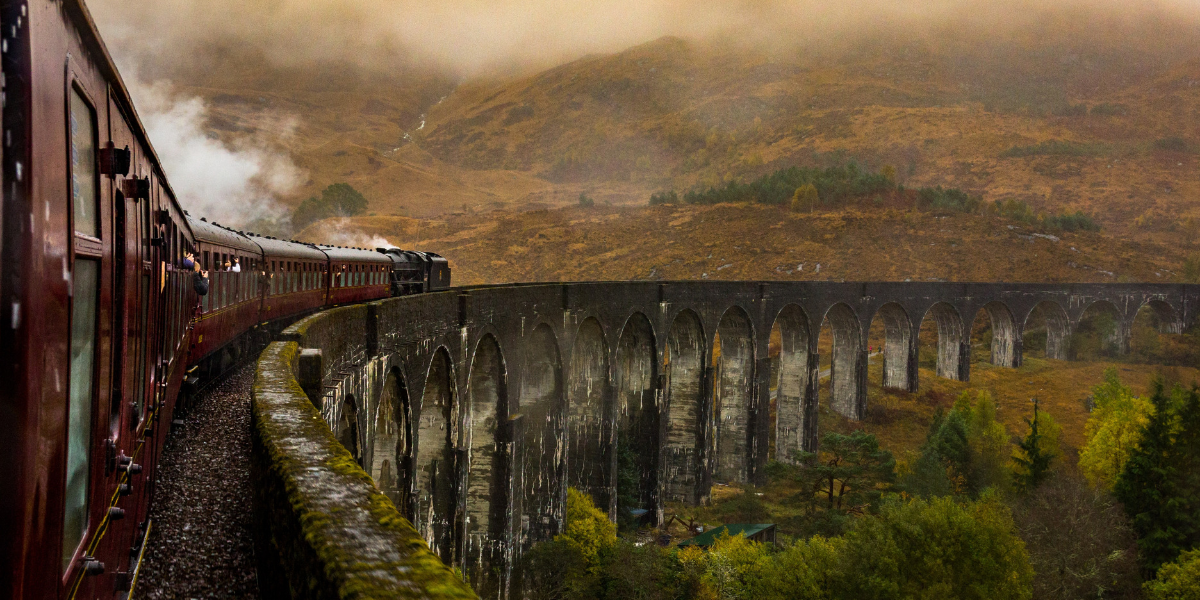 14.Learn how to make a brew
Like a tipple and like to know how brewers create such great tasting beverages? If so then you're in luck. There are plenty of breweries and distilleries in North Wales and a few of them run tours on a regular basis. A small selection includes Penderyn Distillery in Llandudno, Cwrw Llyn in Nefyn and Aber Falls in Abergwyngregyn.
Where? Across North Wales. How much? Prices vary depending on the company.
15.Underground zip lining
Zip lining is a great, adrenaline-fueled activity but have you ever thought about trying underground zip lining? Well, in North Wales you can do just that, as well as traversing an underground adventure that includes monkey bars and rope bridges.
Where? Zip World Slate Caverns, Llechwedd Slate Caverns, Blaenau Ffestiniog. How much? Book here for £65.
16.Zero to 'the speed of scream'
Hold onto your hat and take a trip on a RibRide; you can opt for a Velocity ride or a more scenic boat ride to see the coastline and local wildlife.
Where? Porth Daniel, Menai Bridge. How much? Prices start from £30.
17.Take a . . .swim on the wild side
Wild swimming has become increasingly popular and there's certainly a lot of places to try it out in North Wales. However, if you've never swam in the wild before then it could seem a little scary. Thankfully, Anglesey Activities exist and can help you try it for the first time. Once you know what's in store you'll be able to splash out whenever you see a stretch of water. Just make sure you remember your wet suit!
Where? Anglesey for lessons, though independent swimming can be enjoyed throughout North Wales. How much? £42 for learning alongside others, though private sessions are available.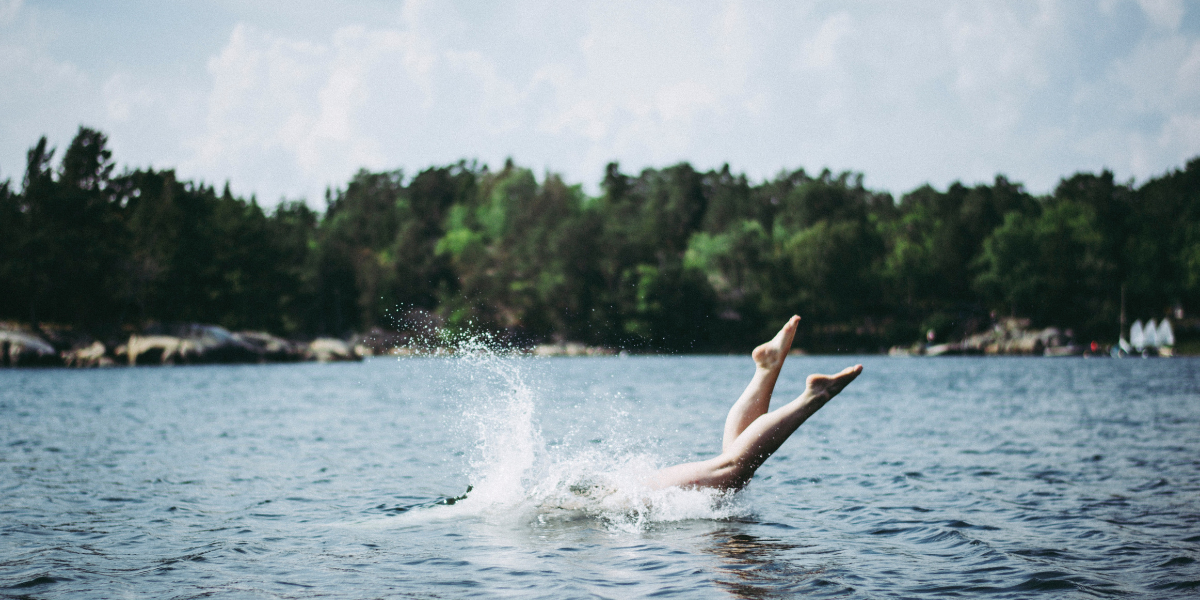 18.Scale Snowdon's heights
Snowdon is one of the tallest peaks in the UK and one of the biggest reasons why the A55 is packed with traffic on weekends when the weather is pleasant. If the thought of walking up the mountain scares you then you can always opt to take the train up so that you can still enjoy the views.
Where? You can start from various points, with more information found here. How much? The train costs vary depending on ticket option and time of booking.
19.Get cosy in Gladstone's library
Gladstone's Library was founded by William Gladstone and is Britain's finest residential library. In addition to this, it's also a very cosy B&B, with a perk of your stay being that you can make use of the Reading Rooms late into the evening, when the general public cannot enter. You can also take library books back to your room and enjoy all the tomes the library has to offer.
Where? Gladstone's Library, Hawarden, Flintshire. How much? Rates begin at £120.
20.Llanrwst ghost stay
Known as one of the most haunted houses in Wales, Gwydir Castle has a long history of scaring its inhabitants. Recordings of paranormal activity go back as early as the 1800's and there are at least three ghosts that have been witnessed there; a man, a woman and a ghost dog!
Where? Gwydir Castle Hotel, Llanrwst, Conwy. How much? Rates start at £125 per night for two people with a minimum two night stay.
21.Pay a visit to one of the top pubs in the world
Ty Coch Inn has been voted one of the best beach bars in the world and for good reason too. It sits on the remote Porthdinllaen beach, which is accessible only by foot and involves a walk through a beautiful golf course with views over the cliffsides to the sea below. In good weather the beach is packed, with some people even arriving to the beach by boat before mooring up for a pint.
Where? Porthdinllaen beach, Morfa Nefyn, Gwynedd. How much? Depends on your tipple of choice!
We hope you enjoy these unique experiences in North Wales. Let us know if you decide to try one of these experiences, of if you have something completely unique you'd like to shout about!