We all want to do a little better for the environment, become greener and minimise our impact on the planet. However, lifestyle changes can take time, which is why we've put together some small changes you can make for a more eco-friendly Christmas this year, without detracting from your festive fun.
Making eco-friendly changes easier
It's clear that we all need to make a change in order to benefit the environment. However, changes can be unsettling and sometimes costly, too. There's a reason why we develop habits and that's usually because we become accustomed to doing something in the easiest and quickest way possible. Unfortunately, sometimes this means we're doing things which aren't the best for the environment; such as using clingfilm instead of boxing up leftovers, or driving to the local shop for a forgotten item when it's within walking distance.
The fortunate thing is that habits can be broken and replaced with better ones. This Christmas we're trying to do our best to make small changes that will have an impact on the environment; especially if we all start to do them! We shared all of our tips on our social media, but we wanted to expand on our thoughts a little and thought this blog would come in handy for those wishing to become just a little bit more eco-friendly!
Eco-friendly LED Christmas lights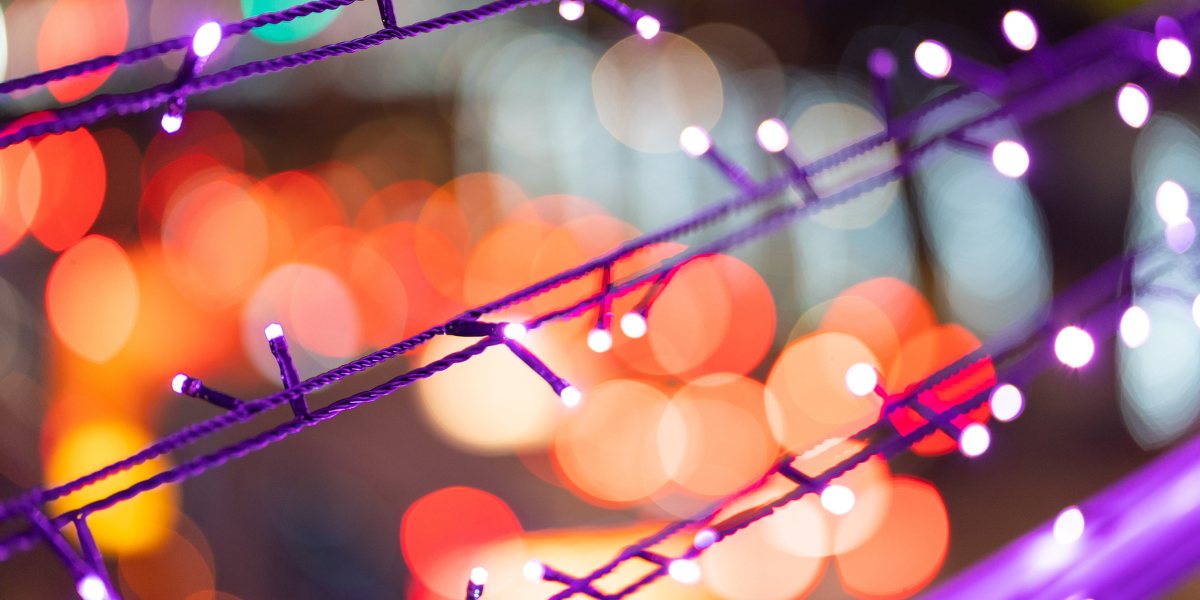 If you're in need of new Christmas lights, whether because your old ones have broken or because you have never owned any, then make sure you go down the LED route. Thankfully, this eco-friendly Christmas tip doesn't require a lot of effort, as the majority of the fairy lights now available in shops have LED bulbs. LED lights require 90% less energy than regular bulbs – which is an astounding energy saving! They're no more expensive than other types of fairy lights, meaning this is an eco-friendly change that's pocket-friendly, too!
Getting outdoor lights? Then you could also harness solar energy when making your lawn more festive. There are plenty of Christmas lights that are solar-powered, which will make your Christmas greener and cheaper. If you're shopping for lights because your old ones have broken then make sure you dispose of the broken ones properly. Some charities do recycling drives after Christmas, which is when they will collect this type of waste and process it properly.
Which Christmas tree is best for the planet?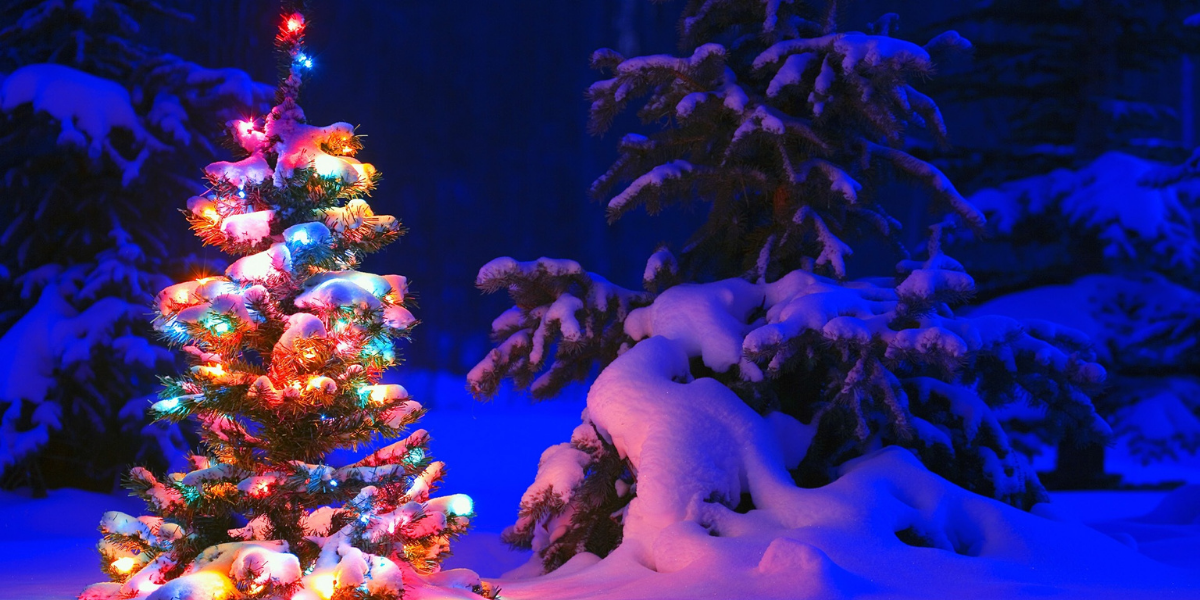 Christmas trees seem to go up earlier than ever each year, with everyone looking to inject dark, wintery days with festive fun. If, however, you're not one of the ones who already has a tree proudly displayed in their home then you may be wondering which type to opt for this year. If that is the case then we're here to help!
Obviously, the most eco-friendly option would be to not have a tree at all – but who wants that?! The Carbon Trust say a real Christmas tree has a "significantly lower" carbon footprint than an artificial tree, despite the emissions associated with the transportation of real trees. A two-metre real tree disposed of in the proper manner – such as by being burned, planted or being chipped – has a carbon footprint of 3.5kg of CO2, whereas a two-metre artificial Christmas tree has a carbon footprint of around 40kg of CO2, which is more than 10 times greater.
If a fake Christmas tree is the only option that's right for you then buy wisely; you'll have to use your tree for 10 years for it to have the same carbon footprint of 10 real trees over the same time period. You can find out more here.
Recyclable wrapping for a guilt-free Christmas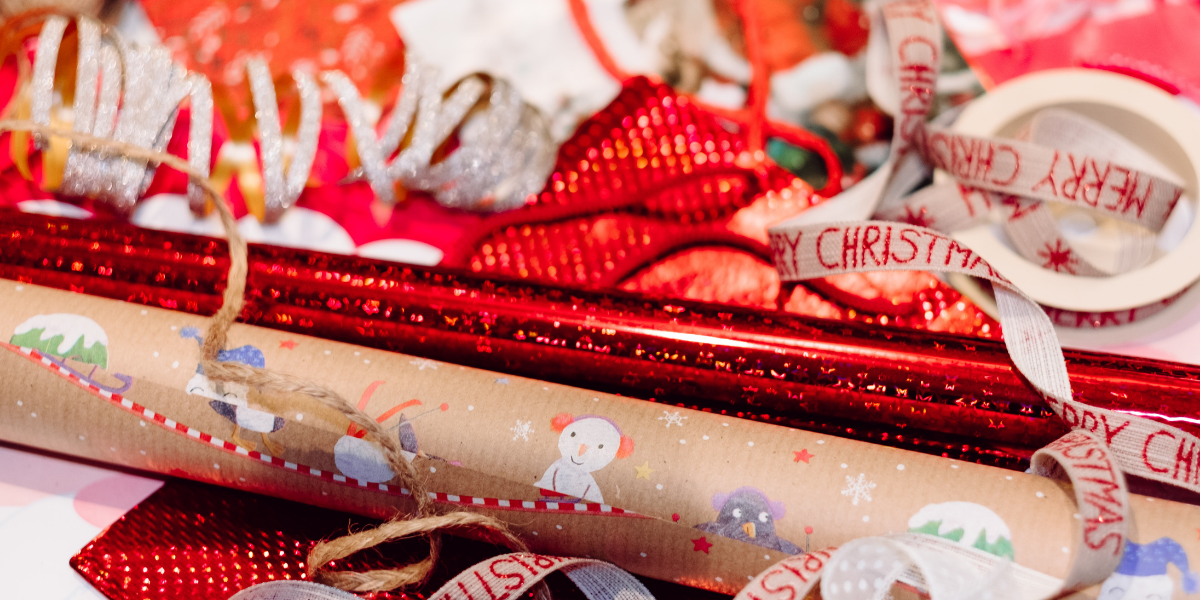 There's nothing more visually appealing than a pile of beautifully wrapped presents lying under a twinkling Christmas tree . . .but did you know that the majority of wrapping paper isn't recyclable? Many of them are decorated with foil or glitter, which makes them impossible to recycle. To test whether the paper you've bought – or the rolls leftover from last year! – is recyclable, simply scrunch a bit of the paper. If it begins to fold out after being scrunched it isn't recyclable!
This means the pretty paper is almost immediate waste, and heads straight to landfill. To avoid this fate for your Christmas wrapping make sure you only buy paper and wrapping decorations that are recyclable and reuse gift bags where you can. You can turn old Christmas cards into pretty labels by cutting them up, or jazz up your plain parcel paper with your own festive patterns.
Reuse old packaging for a crisp finish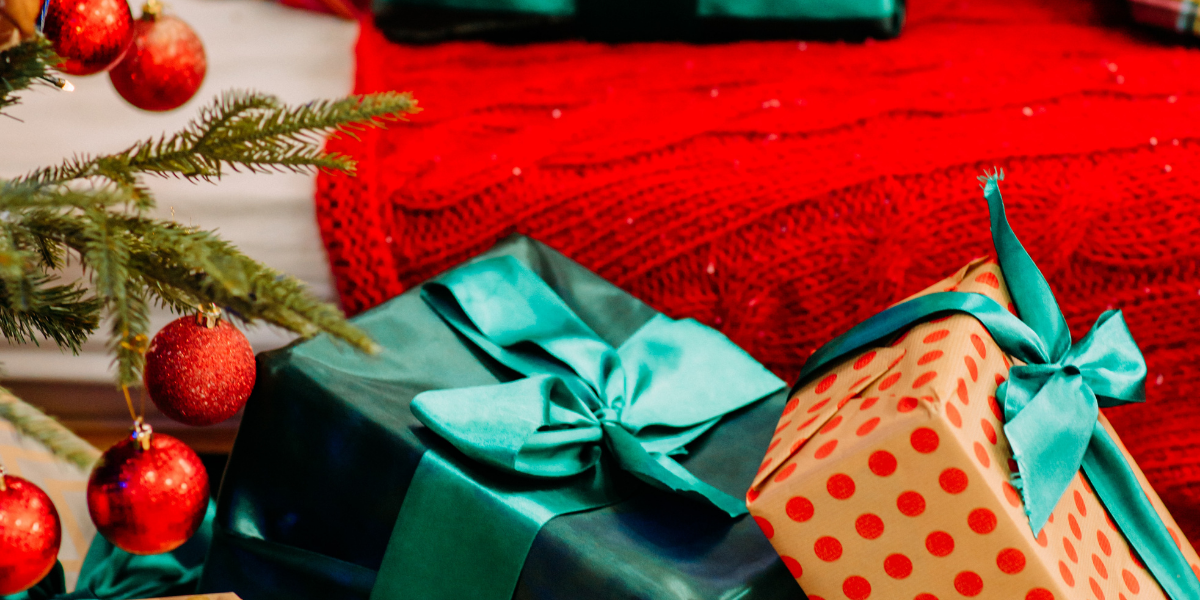 You're not alone if you're a fan of a bit of online shopping, especially around Christmas, when the postman seems to be turning up at the door every day with yet another bundle of parcels. If you're anything like the Varcity team, you've been neatly squirreling this packaging away, or finding clever uses for all those cardboard boxes (cat fort? Garage storage? Boxes to separate the recycling?). If you're practically buried under all those cardboard boxes then a good Christmas tip is to use them to wrap up awkwardly shaped gifts. Not only does it mean that you'll be able to get a lovely crisp finish on all the items you wrap, but it will also make it a good deal harder for anyone to guess what their gift is!
Reuse and recycle when getting crafty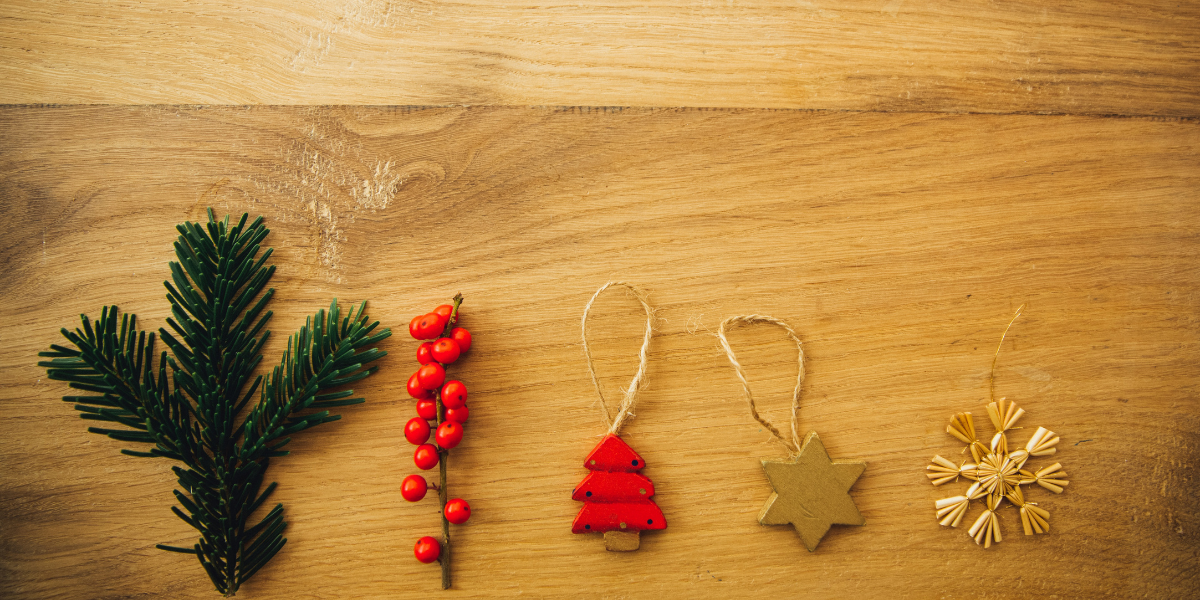 It's always exciting to get your Christmas decorations out but sometimes you're presented with a bit of a problem. You might have moved to a larger property and need a few more decorations to make your home feel properly festive, or perhaps a few of your baubles have gotten damaged throughout the year. Whatever your reason for needing more decs then try to ignore the temptation to simply buy more, especially plastic ones.
Instead, consider making your own for a Christmas that will be truly unique. Not only will they look great but making decorations is also a fun festive activity the whole family can enjoy. You could go on a wintery walk and forage pinecones and holly to adorn your home, or dry slices of orange and hang them on your tree with twine. Cut cardboard into Christmassy shapes and paint, or bake salt-dough decorations that, if looked after properly, will last for years. If, however, your only option is to buy, then opt for baubles in materials that can be recycled, such as glass, metal, wood and cork.
We hope these ideas help you on your way to enjoying a more eco-friendly Christmas! Let us know what changes you're making